Thursday, June 19
Today was the first day of three three hour long rehearsals with Sir David Willcocks and Paul Leddington Wright at the Casino symphony hall. Among the pieces to be performed by this year's festival chorus are Regina Coeli by Mozart and Dvorak's Mass in D. Both of these pieces contain solos which the Madrigals have been given the privilege of performing as a semi chorus.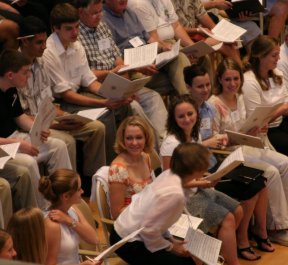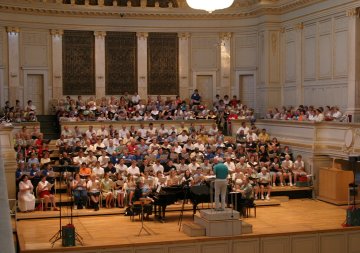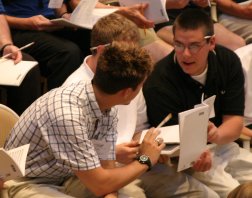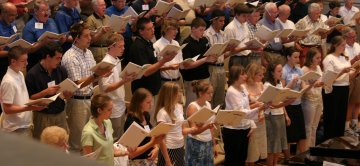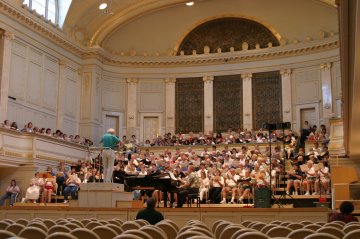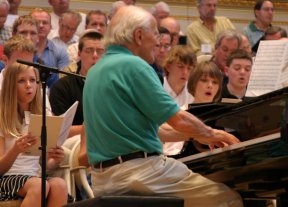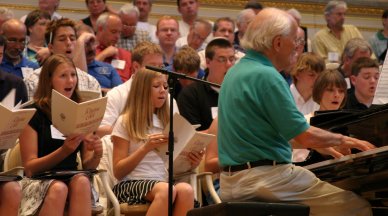 After the rehearsal, the Madrigals were asked to perform I'm Gonna Sing for the BBC producer.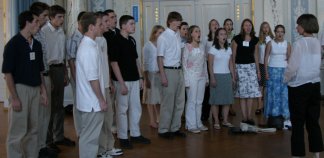 The Madrigals had free time to grab a lunch before boarding the coach to a castle in Gruyere.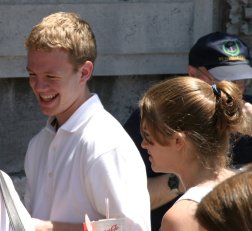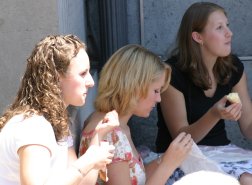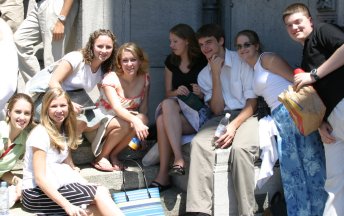 On the way to Gruyeres, we passed beautiful lakes and mountain views. These next two pictures were taken from the coach.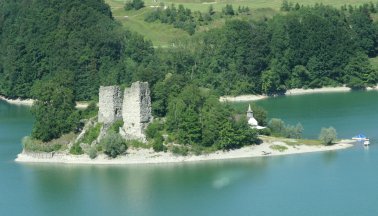 In Gruyeres we had a few hours to explore the town and Castle of Gruyeres.
The Castle of Gruyeres is an 11th century castle. The castle was home to nineteen counts and from 1555 to 1798 and was the residence to the baliffs and prefects of that period. In 1849 the castle was sold to the Bovy and Balland families who used the castle as a summer home. The castle was bought back by the canton of Fribourg in 1938 and made into museum for the public.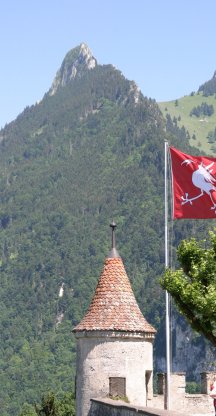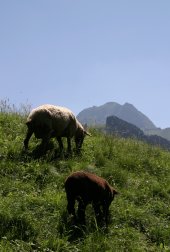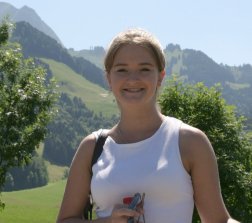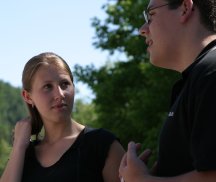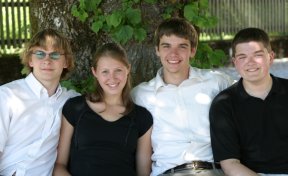 The Madrigals performed O nata lux in the chapel by the castle.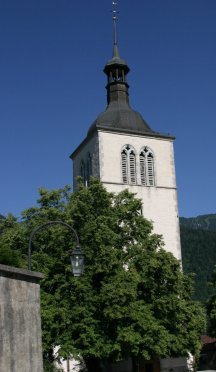 '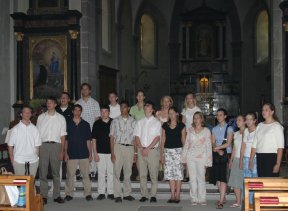 '