Tuesday, June 17
The Madrigals had a great time with their host families and were well taken care of last night. Wonderful comments were heard about the food each Madrigal had for dinner and it was great to listen to the stories about how each Madrigal tried to communicate with their host family. Merci to all of the host families!
We boarded the coach for an excursion to the lake side town of Chamonix. This is another mid evil town with many shops, food markets, a castle, cathedrals, an ancient jail, and a beautiful lake. We had beautiful weather for a day of shopping and exploring.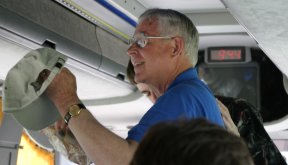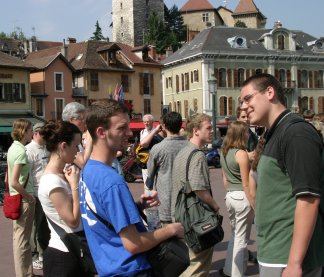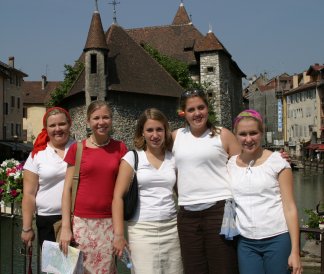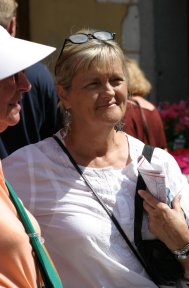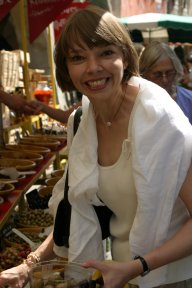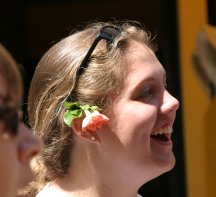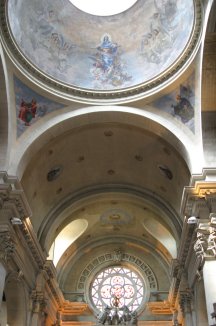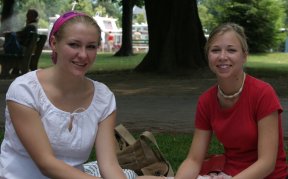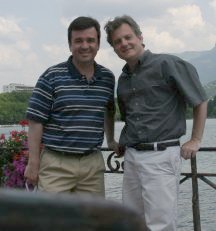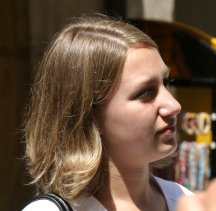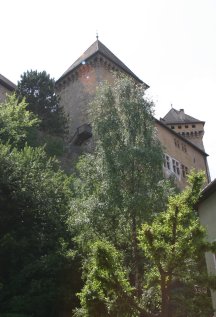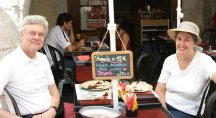 After our free time at Chamonix, we went to the Andre Malraux concert hall in Nantua to begin preparing for tonight's concert.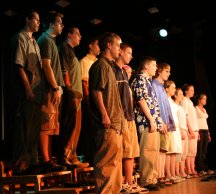 The adults in the group had dinner at a nearby restaurant and celebrated Sir Arthur's 70th birthday.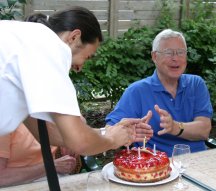 Tonight's concert began with a set by the Nantua Community Choir which is made up of many of the Madrigal host families.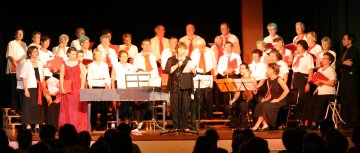 After a brief intermission, the Madrigals performed their concert and even dedicated one piece to Art and Peg Hill aka Sir Arthur and Lady Margaret. The Madrigals did a great job and even sang above a driving flash thunder storm.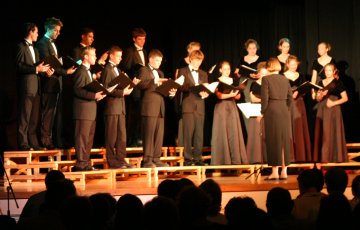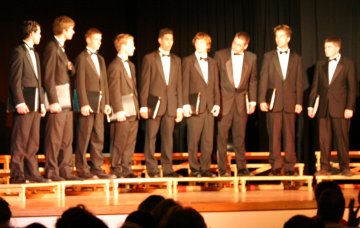 After the reception, the host choir had a reception and the Madrigals had more great French food.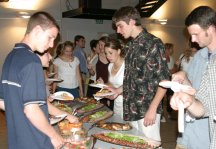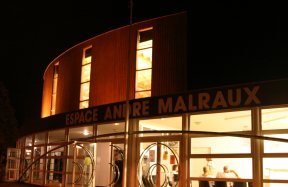 Today's Agenda
| | |
| --- | --- |
| Morning | Breakfast with Host families |
| 8:30 am | Excursion to Chamonix |
| Afternoon | Return by coach to Nantua |
| 5:00 pm | Rehearsal at the Salle des Concerts Andre Malraux |
| 6:00 pm | Dinner with Host families |
| 8:30 pm | Concert in the Salle des Concerts Andre Malraux |