Wednesday, June 20
BERN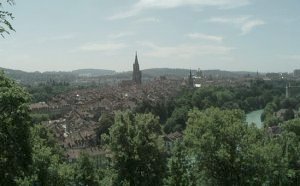 We have arrived at Bern!
Saying goodbye to our La Roche sur Foron home stay host families before leaving for Bern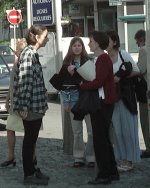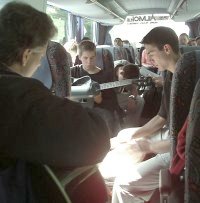 Singing on the bus ride to Bern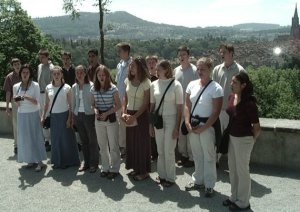 Singing at the Bern Rose Garden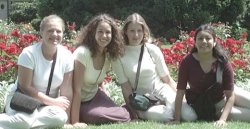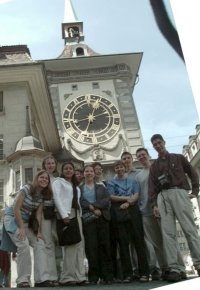 The Bern Clock Tower - 16th century clock tower that still works to this day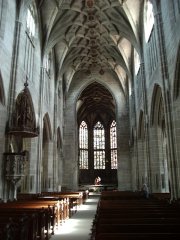 The inside of the Muenster Cathedral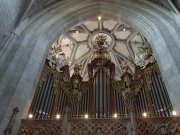 The Muenster Cathedral organ

The Casino performance hall
Today started at the La Roche sur Foron town center where the Madrigals had to say goodbye to their new French friends. God has blessed us with such a wonderful experience in La Roche sur Foron and we are all very grateful for the kindness and hospitality shown to us all.
Afternoon devotions were held on the bus ride to Bern and the group had a chance to sing requested praise songs backed by guitar, bass and percussion.
We arrived in Bern and stopped at the Bern Rose Garden overlooking the city for some photos. We all had lunch within the city at various places having the chance to experience the local food.
After checking into the hotel, we attended the opening ceremony of the International Church Music Festival which started with a massive Hymn sing in the Meunster Cathedral consisting of over 800 voices and a magnificent pipe organ.
We walked to the main concert hall in town known as the Casino where the entire group was served dinner. At the dinner we all traded post cards and met others from the various choirs attending the festival.
A presentation was given by Sir David Willcocks about his life and career, from growing up a choir boy at Wesminister Abbey, to being the president of the Royal Academy of Music in London, to helping Prince Charles with the music for his wedding to Princess Diana. He was full of funny anecdotes about his life. His love and joy of life and appreciation for all he's been given were readily apparent.